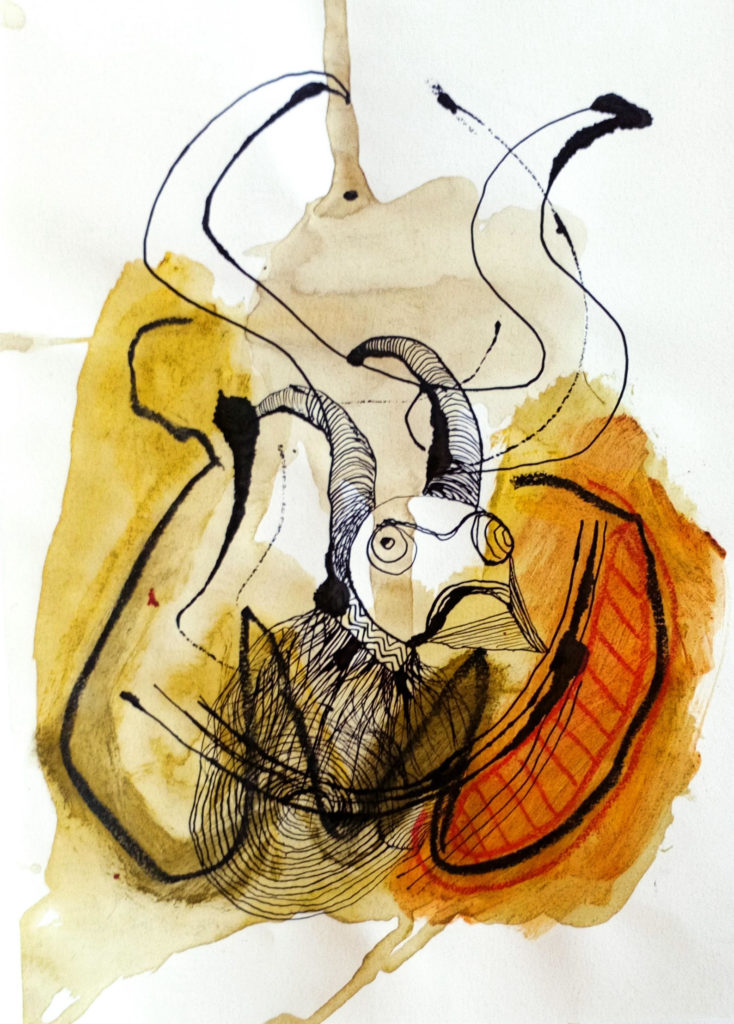 11 x 8 inches

 

Charcoal, Acrylic, Chinese Ink, Pencil

– Drawing on Paper
  11 x 8 inches
Charcoal, Acrylic, Chinese Ink, Pencil 
– Drawing on Paper
$400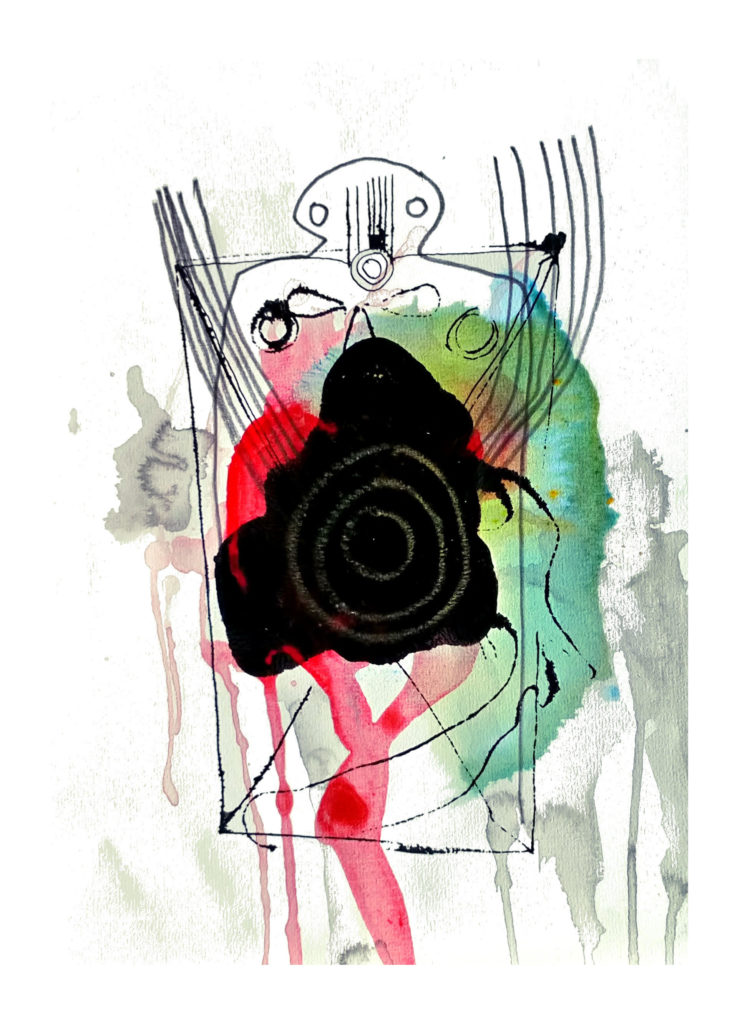 11 x 8 inches
Charcoal, Acrylic, Chinese Ink, Pencil
– Drawing on Paper
$700
  11 x 8 inches
Charcoal, Acrylic, Chinese Ink, Pencil
– Drawing on Paper
$900
  11 x 8 inches
Charcoal, Acrylic, Chinese Ink, Pencil
– Drawing on Paper
$800
Sainte-Luce Jérôme Biography
    Born in 1981 in Perpignan, Sainte-Luce Jérôme studied Applied Arts at Rivers Des Pères, then Plastic Arts from 1999 to 2001 in Spain and then in the Ardèche. A teacher of Applied Arts since 2009, he practices in various training centres on the island of Guadeloupe. 
      Since 2009, notably with the exhibition "The Engraved Souls", St. Lucia Jerome has been developing a visual research work, covering the Amerindian culture, a unifying element of the history and heritage of the Caribbean space. Indeed, "haunted" by the loss of memory, the artist tirelessly bypasses the Native American petroglyphs and asks the question of "the other state" after the death of man, and thus the question of the trace left… What remains in spite of everything, after the extinction of an entire civilization. 
      His artistic approach is also centered around different used salvage fabrics, torn painted supports, cut and stitched. It is from these petroglyphs, these engraved rocks, that the artist grafts his imaginary world. An imaginary world where souls are wandering ghosts looking for an elsewhere, an elsewhere carried by "The Smugglers of Souls" and the series 'LESPWINEG' focused mainly on drawings. Through his paintings and drawings, the artist talks about his cultural heritage and his inner world. 
 Sélectives Exhibitions: 

 

2 Exhibitions in International Trade Show
ART SHOPPING CARROUSEL OF LOUVRE PARIS

2017 – 2018

 

 2004

 "Fufyttii" at the Native Gallery 'Art Design'  

2009

 "The Engraved Souls," Fort Fleur d'Epée, Gosier  

"First Meetings of Art and History" group exhibition, Trois-Rivières

2010

 "The Engraved Souls 2010", House of Architecture and Heritage, Lower Earth  

2011

 "Second encounters of art and history" collective exhibition, Trois-Rivières  
Design of a postage stamp "Overseas Edition 2011"  

2012

 "Pool Art Fair Guadeloupe 2012" international artists' fair  

2013

 When The Engraved Souls Hantent FORE," Jarry's FORE ALTERNANCE Centre  

 "Third encounters of art and history" collective exhibition, Trois-Rivières  

2016

"The Soul Smugglers" personal exhibition at The House of Architecture and Heritage 
         "The Passers of Souls" personal exhibition at The Michele Cazanove du Gosier Gallery 
         "The Soul Passers" exhibition at the International Artists' Show, 

Pool Art Fair 2016, in Pointe-à-Pitre 

2017

 Pool Art Fair, International Contemporary Art Show, Guadeloupe – Martinique 
   Art Shopping, International Contemporary Art Show, Paris 

2018

 Pool Art Fair, International Contemporary Art Show, Guadeloupe 
  L'Art Gallery – You, Martinique 
   Art Shopping, International Contemporary Art Show, Paris 

2019

 Telluric Horizons, Group Exhibition, Guadeloupe